When you want to show someone that they made a difference in your life or in your work, what do you do? A gift- but it can't just be any gift, right?
As a designer, I understand the importance of tailoring a product to make people feel something. How do we break through the empty, generic options on Amazon and give a personalized gift that makes a real impression?
After an unexpected promotion, a raise, and all of the mentorship my boss has given me, I really wanted to do something special for her. Holden, the head of my craft (design), is always making things for other people, so I thought, what if I made her something one-of-a-kind, like a custom figurine of her and her two dog besties?
One month later, after stitching images together of someone I'd never met in person (thanks to working remotely during covid), I received the package, and here's what was inside.
She uses it in creative ways as an office mascot, and she jokes around with it constantly. Sometimes she even takes zoom meetings with the doll…it's terrifying, but it makes her happy.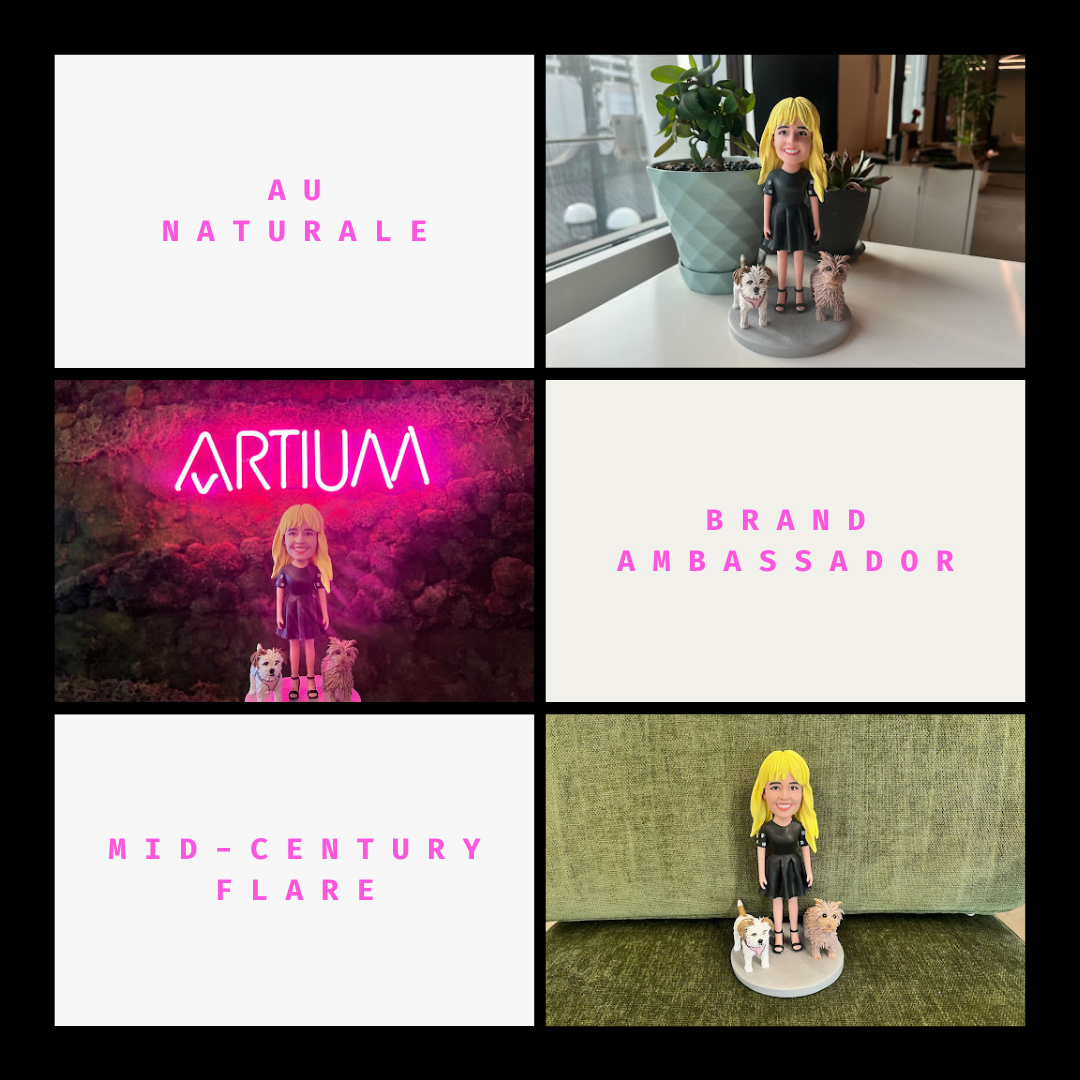 And if you want to make one too, don't worry. It doesn't need to be a polished work of art; just get specific. This is the hot mess I sent to the figurine artist, and they were able to turn it into the awesome, quirky gift I showed you above.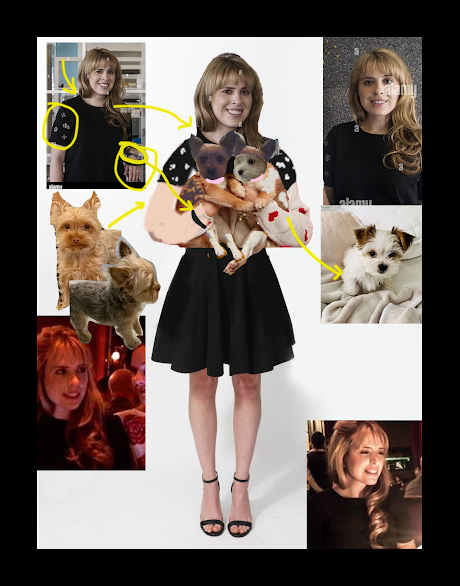 A gift like this is unique and thoughtful; it takes a little planning but is worth it. The best part is you don't have to be a designer or send in something perfect to get your idea across.
Here's what I learned and how to make one for someone you want to show appreciation to:
Select your style and vendor. Thoroughly read the reviews and how they want you to submit additional info for your custom item. Here are a few vendors from Etsy I recommend.
Realistic:
– Link to Etsy Vendor
Anime:
– Link to Etsy Vendor
Know what you want and collect a folder of images for reference. If you have a tool like photoshop, try to stitch the photos together and pair each image with text and an explanation.
Define hair, color, and skin type. Sometimes the image alone is not enough. If there are too many images, it's better just to make this clear in the text to avoid confusion.
Try not to over-explain or send in too many photos. Try to be as clear and direct as possible.
Account for delivery time. The process can take anywhere from 1-3 months
For most of us, it's family and friends we want to express our gratitude and appreciation to. I'm lucky to work at Artium, surrounded by great humans like Holden, who truly care and show up for each other and go the extra mile. What better way to say thank you, you're special to me than a personalized figurine that will brighten her day each time she sees it?
Update: I am now doing a figurine for Ross (our CEO) and Liam (our VP of Engineering) – they got so jealous of Holden's – it's become a thing now, proving just how impactful personal, authentic gifts can be.
– ????Chay Land, Senior Product Designer of Artium